If it pumps water, chances are that we've built or repaired it. Our higly skilled crew will build or repair any kind of pump.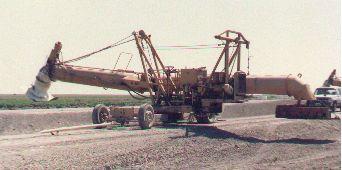 Highly Efficient Axial Flow Impeller Design

Can Be Rotated Either Right or Left Hand for Pumping
Hydraulic Cylinder Lifts for Piping

Submerged Impeller Design - No Priming Required
Pump shaft in enclosed oil tube - Can be run dry without damage
Variable Displacement Sundstrand Hydraulic Drive Allows for Precise control of pump speed.
GMC 8V-92 Diesel Engine (Cat, John Deere, Or Cummins also available)
Self Propelled hydraulic ground drive allows for short distance travel without tow vehicle
Equipped with Dissipator Pan on Discharge end to reduce erosion on discharge end
Vertical Pump Section allows for better submergence
Capacity of 24,000 GPM @ 12 ft. Vertical Lift

Capacities from 500 to 20,000 g.p.m.

Self-Contained Turntable Trailer Units, 2 Wheel Trailer Units, 3-pt. Hitch Tractoor Units, and Custom Mounted Units for Track-Layers or Wheel Tractors.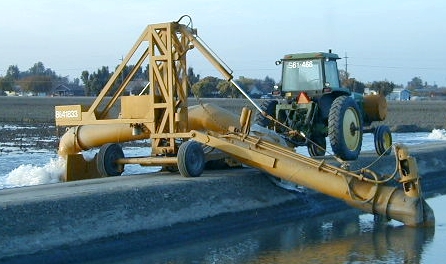 Highly Efficient Axial Flow Impeller Design
Can Be Rotated Either Right or Left Hand for Pumping
Designed for use with 1000 RPM PTO
Submerged Impeller Design- No Priming Required
Pump shaft in enclosed oil tube - Can be run dry without damage

Three Standard Sizes Available
| | | | |
| --- | --- | --- | --- |
| Pipe Size | Flow Capacity | Max. Head | PTO HP Req. |
| 16 inch | 4500 GPM | 10-12 ft | 25 hp |
| 18 inch | 6500 GPM | 10-12 ft | 35 hp |
| 24 inch | 12000 GPM | 10-12 ft | 70 hp |